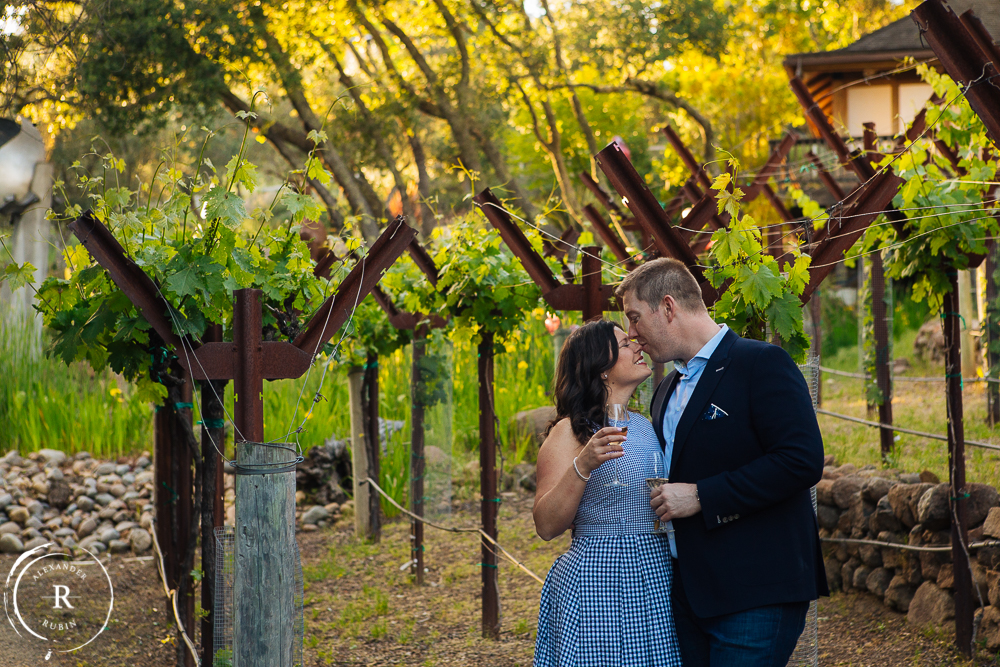 There is a place in Napa that's so special, it seems like a dream. Tucked into a lush hillside, overlooking the Napa Valley sits the majestic Auberge Du Soleil. Surrounded by 33 acres of olive groves and gardens bathed in sunlight, this resort exudes luxury, privacy and romance.  I'm sure those were the qualities that drew my clients Matt and Kate to it.
Matt chose to propose to Kate here because of the beauty, and also the resort makes it so easy. Let's be honest men, when you're ready to ask your love to spend the rest of her life with you, it can be pretty nerve wracking. But Auberge takes all the planning and stress out of the equation with a list of proposal packages. Matt's biggest concern was as they traveled from Canada to Northern California the security at the airport would discover the engagement ring, ruining the surprise. We actually spoke about this scenario a few day before his flight and I told him if it happened to just drop down on one knee and ask her right there at the security gate. He wrote a clever note on top of the ring box just in case.
With the ring securely in his pocket and the stage set for the proposal, Matt and Kate strolled down a charming path and arrived in an olive grove under the evening sun. Awaiting them was a private table set just for them with cheese, fruit, and a chilled bottle of sparkling wine. Kate was overwhelmed by this show of romance and before she could take it all in, Matt was down on his knee presenting her with the engagement ring. I just happened to be ready with my camera to photograph the moment he asked her to be his wife. Matt and Kate both have a great sense of humor that meshed perfectly with mine. That evening they celebrated their engagement at the resort's Michelin Star rated restaurant.  Congratulations Kate and Matt!