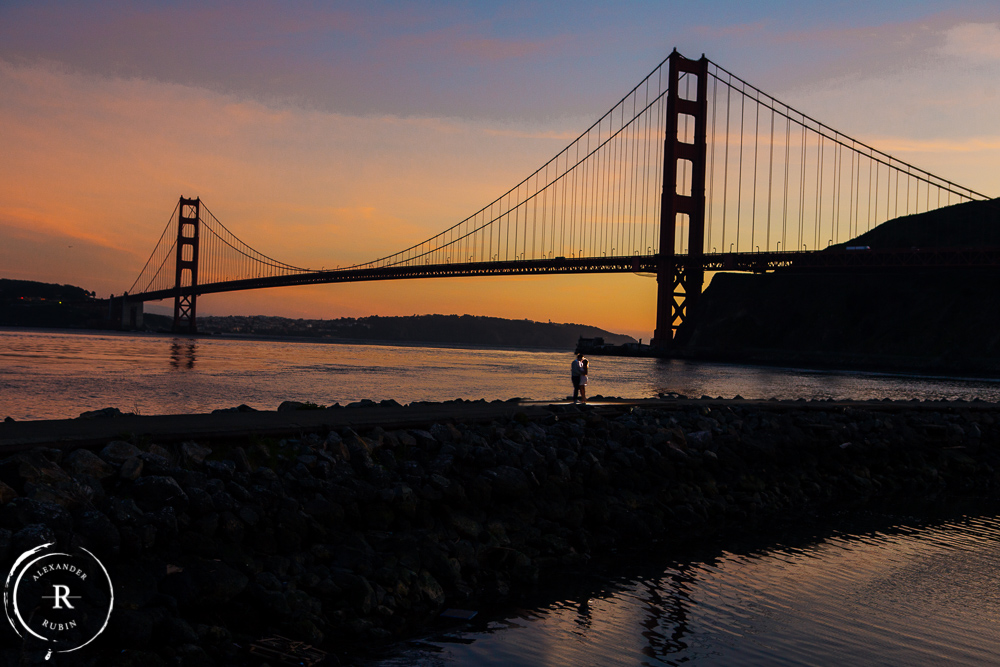 "The Golden Gate Bridge……..offers enduring proof that human beings can alter the planet with reverence" – Kevin Starr
The above quote sums up the feeling most residents and visitors of San Francisco feel about the iconic bridge. It's certainly how I feel.  The bridge made the perfect backdrop for Jillian and Tom's engagement session. Even though their upcoming wedding will take place in wine country, they wanted an engagement session in the city they fell in love in.
When Jillian and Tom were first together, they lived on Russian Hill and wanted to incorporate that memory into their shoot. We had a blast running up and down the hills and finding the most picturesque areas that also had meaning to them. The smile on Jillian's face conveys how much fun all three of us had that day. Then we were off to our second location the Golden Gate Recreation Area near the Presidio Yacht Club just in time for sunset. I have to confess this was my favorite part of the day. My creativity was fueled with the light from this perfect location. The warm light made for some epic images for my couple. As a photographer these are the kind of days that just remind me of why I love what I do.