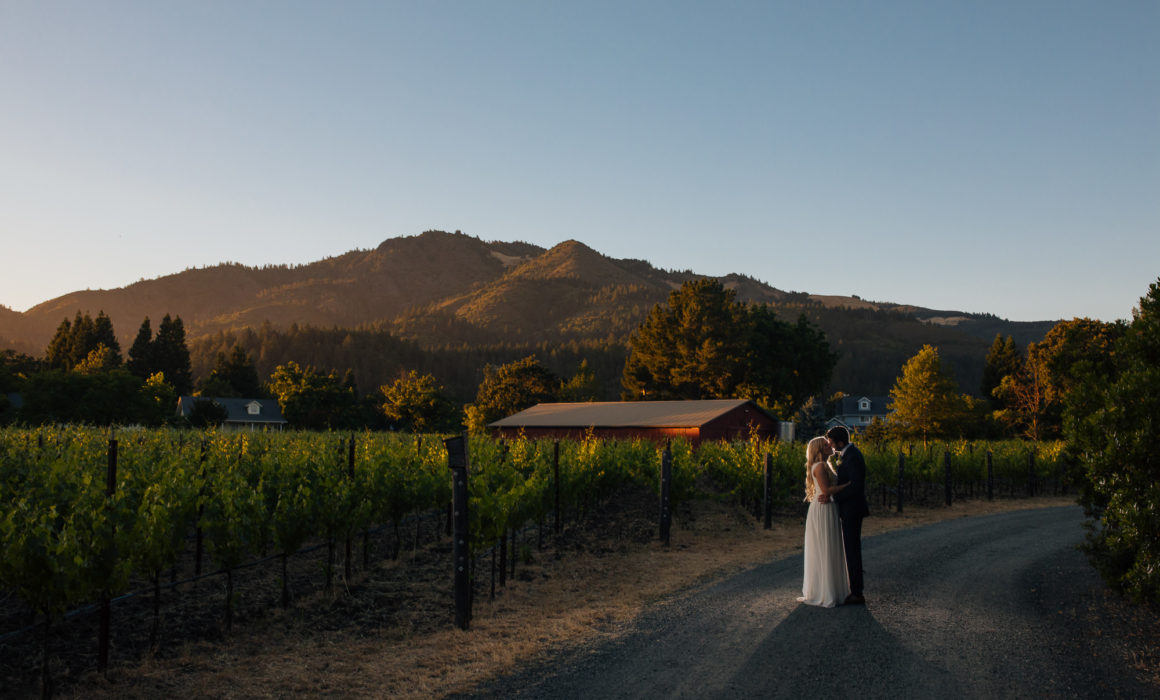 ˈlan(d)ˌmärk/ a change marking an important stage or turning point in something.
The turning point on this special day was one of a beautiful union of two families from Minnesota. Nicole and Josh chose Landmark Winery as their destination wedding venue, and what a venue this is! With breathtaking views of Sugarloaf Ridge, Landmark Vineyards is truly an incredible location to tie the knot. Nestled at the base of the Mayacamas mountains, this spectacular 20-acre property boasts historical agricultural roots and rustic charm that is perfect for an outdoor ceremony or an intimate reception. The dramatic hills, working vineyard, well-tended gardens, and fountains create an enchanting background that makes for one of my most favorite Sonoma wedding locations to date. There is even a cottage and a guest house on the property for those wishing to spend the night.
And the wines, you ask? "Less is more" is the overriding philosophy, according to winemaker Eric Stern. He believes that "the less the wine is manipulated, the more flavors and aromas remain to enjoy". Food-friendly, fruit-forward Chardonnay is Landmark's flagship wine, along with Pinot Noir and Syrah.
It's always a delight to collaborate with Lindsay from Oh La La Weddings, and it was so beautiful to see Nicole and Josh's day unfold. From the heartfelt, hand-written letter from bride to groom, to the guests getting their groove on after the first dance, the emotion and design of the day were first class. It was an honor to not only witness, but document the love this couple has for each other.
Nicole and Josh, thank you again for allowing me to be part of your big day. I wish you all the love and happiness, along with many more sunset like the one we enjoyed on your wedding day!