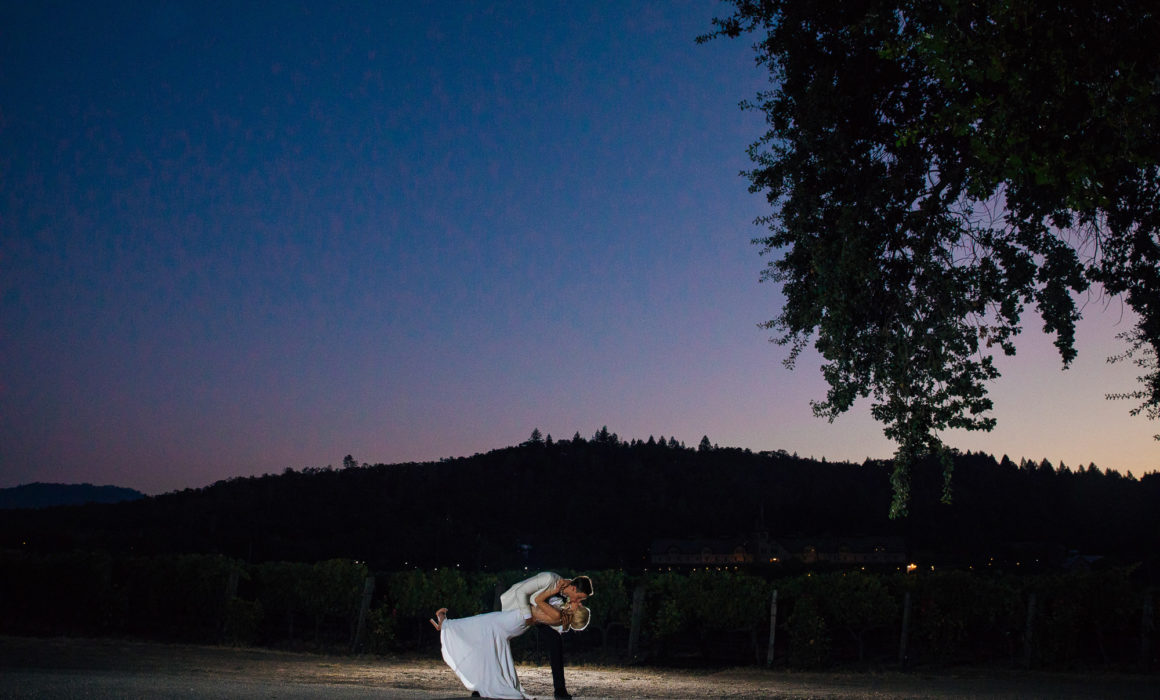 30Think Audrey Hepburn on a Roman holiday meets Leonardo DiCaprio in Great Gatsby… except in Napa Valley. Yes, it was THAT beautiful and by far one of the most magical and stunning weddings that I have ever photographed.
Charles Krug is the oldest winery in Napa Valley (founded in 1861!) and is the ultimate of vineyard venues.  Charles Krug is also one of only five wineries in Napa Valley that can host weddings. And what a venue it is…
The "First Look" photos began in the recently renovated Redwood Cellar, which has a rustic yet modern feel with high, open-beam ceilings. A sliver of light filtered through the small windows, adding a perfect glow to the beautiful couple.
The Great Lawn outside of the historic Carriage House offers an array of options for a gorgeous ceremony backdrop. This park-like setting dotted with heritage oak trees and surrounded by vineyards was simply spectacular for Madeleine and John's "I-do" moment.
Enter the Carriage House with it's soaring vaulted ceilings, stunning period chandeliers, arched doorways and a large dance floor that is perfect for any wedding. Here, dinner was served to all 90 of Madeleine and John's guests who had journeyed great distances to be here for their special day. However, as incredible as the wedding venue was, the best part of the day was seeing Madeleine and John shimmying it up on the dance floor together… happy, in love, and MARRIED!
Madeleine and John, your wedding was absolutely spectacular. I could feel the love between the two of you, your friends, and your family, so much so that documenting your day was simply a breeze. Thank you for the moments!
A special thank you to Mary and Stephanie at Off The Beaten Path Weddings for the flawless wedding coordination. Always a pleasure to work with you.